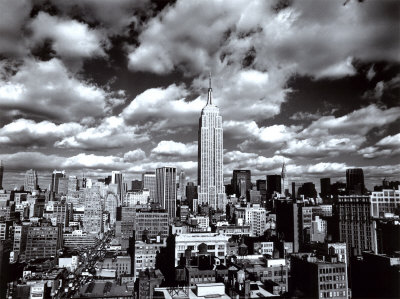 For those of you lucky enough to be in New York right now I have a couple of things I am dying for you to do this weekend, even if it's just for my sake. Please go, take pictures and tell me how FABULOUS Fashion Week is. For the rest of us mere mortals that are doing things like teaching drama classes to 7 yr olds this weekend, I have also included a few delightful treats you can enjoy in the comfort of your own abode.
New Yorker Weekend
I have never once heard anybody say they do not like Mary-Kate and Ashley Olsen, they are style guru's, especially MK and if there's any way I can emulate their courageous looks, I will. My wish list still includes owning a piece from The Row but short of shoplifting from Harvey Nicks that wish won't be coming true any time soon. Enter Elizabeth and James, their sister line named after....their sister and brother. The pieces are still classic and understated with a luxe twist and yet the price tag is semi affordable in comparison to their original label. I don't think of these as your normal celeb lines, where you're buying into the stars name rather than the actual pieces. These are carefully thought out fashion labels from two famous actresses that happen to have a designer eye. In fact I don't even really think of them as actresses any more. If someone were to ask me their profession, the first word that would appear in my mind would be "designers".
So this is the first mission I am entrusting you with. Elizabeth and James, in honour of New York Fashion Week have opened a pop up store in the West Village (address below) and they have some outrageous events being held within store that I dare you to not be tempted by.
The events are running right up until Wednesday night and you can find all details on their
facebook page
.
In Elizabeth and James' own words here's a brief insight into the events over this coming weekend, including your chance to have your purchases rung up at the tills by none other than MK and Ashley Olsen!
September 10th – Fashion's Night Out
Store hours: 12pm-11pm
Event hours: 6pm-11pm
Elizabeth and James hosts a carnival with henna tattoos, tarot card readings and music by DJ Cassie Coane. Refuel by munching on a bag of popcorn as you wait to be rung up by Elizabeth and James creators Ashley Olsen and Mary-Kate Olsen.
September 11th – BYOB
Store hours: 11am-8pm
Event hours: ALL DAY
Wrangle Boyfriends, Brothers & BFFs. It's "Bring Your Own Boy" all day event at Elizabeth and James Pop Up. Bring a boy and shop TEXTILE Elizabeth and James Men's to receive an exclusive gift with purchase.
September 12th - FabSugar Day
Store hours: 12pm-7pm
Event hours: 2pm-4pm
Fabsugar
and
Elizabeth and James
team up for a day of Super Sweet Fun. Fab's editors are hosting a "Fab" Soiree from 2-4pm jam packed with makeovers provided by
Bobbi Brown
cosmetics, fall fashion and beauty tips, cotton candy, a live DJ, a "
Fabsugar
" inspired candy bar,
Essie
nail polish, giveaways and a little bubbly. Visit
http://www.fabsugar.com/
for complete details.
Elizabeth and James Pop-Up Store
632 Hudson St. between Horatio and Jane
I am most excited about the concept of meeting these icons as well as there being forune tellers, what fun!
Then totally Fashion Week unrelated I wold love it if you would visit my favourite restaurant
Serendipity 3
and indulge in a Frozen Hot Chocolate on my behalf.....or even better a Frozen Peanut Butter Hot Chocolate....mmmm!
Me and the Best Bitch with our Frozen Hot Chocolates in August 2008
I fell in love with this place back when it was featured in Michelle Pfeiffer and George Clooney flick One Fine Day followed by John Cusack's and Kate Beckinsale's namesake movie Serendipity. I've visited it on numerous trips to the Big Apple and the queue never deters me from entering this precious wonderland and sampling their heavenly delights!
The Non-New Yorker Weekend
For the rest of you that don't live in or can't feasibly get to NYC this weekend ie ME, here's a few treats I think you'll enjoy that mean you don't even have to leave your house!
I sampled the most extraordinary pizza back in June whilst staying in the South of France, goats cheese and honey. I adore the mix of sweet and savoury, so this was right up my street. Just recently I tried cooking this myself and although it didn't turn out perfect (I needed way more honey than I ended up putting on) it was still scrumptious and a recipe I wanted to share with you all including my little twist!
I took the base recipe from
Gino D'Acampo's
cookbook
The Italian Diet
but added some rosemary to the mixture to give it that extra wow factor.
The recipe feeds two so perfect for you and that special someone. Or if you are as romantically challenged as me, then a friend.
Goat Cheese and Honey Pizza
pinch of salt
1 teaspoon dried yeast
140ml warm water
180g strong plain white flour (plus extra for dusting)
1 tablespoon of extra virgin olive oil
jar of Passata
goats cheese
honey
two teaspoons of rosemary
1. Mix the salt and yeast into the warm water and add the rosemary. Place the flour in a large bowl and make a well in the centre. Pour the yeast water into the centre and mix with a spoon to create a wet dough.
2. Put the dough on a surface well dusted with flour and work it with your hands for about 5 minutes. Then place in a well greased bowl with a tea towel covering the dough and leave for an hour for it to double in size.
3. Turn the dough out onto a well floured surface again and divide into two. Spread the dough out from the centre with your hands. Place the bases on well oiled baking trays.
4. Spread the passata on top until well covered. In five places across the pizzas place a large spoonful of honey. Slice the goat cheese and place five pieces on top of each spoonful of honey.
5. Place in the oven at 220 C
Teamed with some Champagne...
...and Julie and Julia on DVD, it's pure bliss. I saw this movie last weekend and although not groundbreaking it did have a certain comfort to it and what better DVD to relax in front of after you yourself have just been a domestic goddess in the kitchen.
Happy Friday Everyone! Have a FABULOUS weekend!
*Pictures from dailystab.com or property of myself